Membership Benefits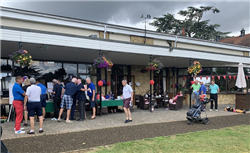 Membership Benefits
There are a number of benefits of being a member at Ashford Manor Golf Club.
Ashford Manor Golf Club is a members Club established since 1898. With the advantage of age the course has matured to offer a quality parkland course to our members with tree lined fairways and well bunkered approaches to the greens.
Being a member of Ashford Manor Golf Club offers a whole host of benefits.
Unlimited access to the course 7 or 5 days per week dependant on your category
No tee booking system, just turn up and play at a time convenient for you
Access to a 12 month calendar of competitions and events
Ability to join one of the teams that exist within the Club and play competitive golf against other clubs
Obtain an official handicap or maintain your current handicap
10% discount off drinks when you use your levy card over the bar
Regular rolls ups throughout the week
Use of the practice facilities to include the Golf Pod, Putting and Chipping Greens
Discounted green fees for your guests
For more information on membership please call the office on 01784 424644
Being a member at Ashford Manor Golf Club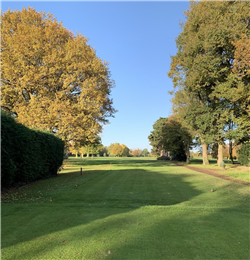 Click here
to hear what it is like to be a member.
Membership Information Pack
Our membership information provides an overview of the life of a member of Ashford Manor Golf Club.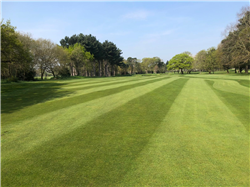 Please
click here
to download our membership information pack
What Our Members Say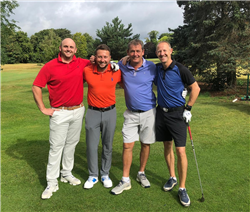 The course and the club are top notch! In beautiful condition throughout the drought!
I joined Ashford Manor GC in May 2022. It's everything I wanted from a golf club and more. I defy anyone to find a course in better overall condition within 100 miles. There's a team of people at Ashford dedicated to delivering a great members experience. I wish I had the time to play every day the course is in fantastic condition. Best fairways in the area by far.
I'm delighted to have joined Ashford Manor. The membership has been friendly and very welcoming, and I've enjoyed playing in a number of the competitions run by the club.
I have enjoyed my membership, thanks to the friendliness and helpfulness of the Seniors Group. I also would like to compliment the staff of the pro shop and the club bar for their professionalism and good level of service.
I have had a fantastic experience as a new member of Ashford Manor Golf Club. Whilst I am still new to the club and learning more about it the calendar and competitions, everyone has been incredibly welcoming and approachable.
The 'show up & play' setup for the club is new to me and I wasn't sure how it would work in practice, but it works really well and allows flexibility on timing to play. The club has organised 'roll ups', which are quite informal and allow you to meet and play with other members of the club.
The course is an overall excellent & fair test of golf. The layout has a lot of variety through the 18 holes, with a few quite challenging holes! The condition of the course is consistently impeccable and even during the very dry weather this summer the fairways and greens have been excellent.
I can honestly say that I have no regrets joining Ashford and has stood out as one of the best maintained courses in the area which is high praise especially during this difficult summer. The membership has been very friendly, and it is easy to get a game when I have no one organised to play with.
The clubhouse is maintained well, all the staff have a friendly manner and the pro shop staff especially were quick to learn my name and now always greet me as such.
If you want to learn about joining Ashford Manor Golf Club, please contact the office on 01784 424644 or email sales@amgc.co.uk